We asked our #CAULIPOWERcrew to CAULIPOWER and CHILL (get it? 'CHILL' cause we're frozen 😉) with us and their fave celebs on Instagram Live. During each episode, our celebrity host would whip up their favorite CAULIPOWER recipe and encourage fans to follow along and cook together. Didn't have a chance to tune in? Well, lucky for us, our hosts, Dan Levy, Andi Dorfman, and Whitney Cummings, have been generous enough to share their recipes so that you can CAULIPOWER and CHILL in the comfort of your own home, with the people you love, and the TV shows you've been meaning to catch up on (remember when we all thought we'd have more time working from home?).
The best part? It's just in time to celebrate National Pizza Party Day today! Clearly, nobody needs an excuse to eat more pizza (especially when it's basically a vegetable), but if you find yourself stuck on what to make on this special day, we've got you covered. Below you'll find a list of recipes from each CAULIPOWER and CHILL episode, giving you a delectable array of pizza party recipe options to choose from. Word of advice: prepare to get hungry.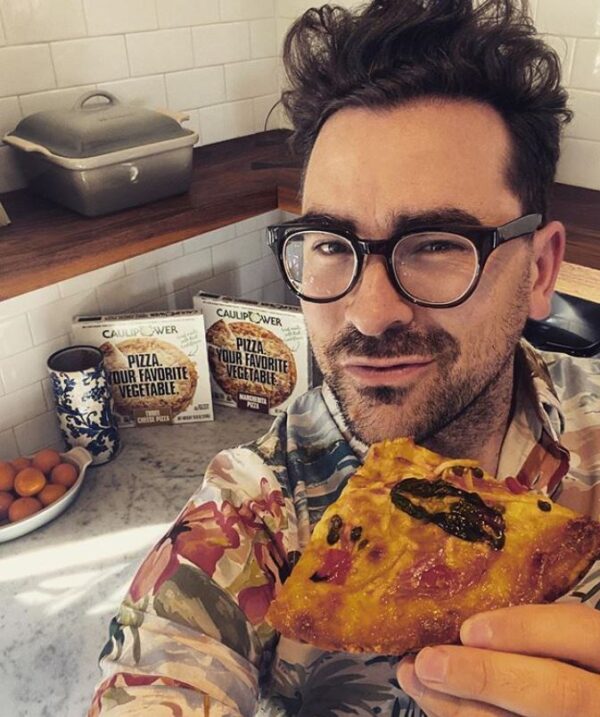 There's only one thing we love more than eating CAULIPOWER pizza, and it's eating CAULIPOWER pizza with Dan Levy on National Pizza Day. I mean, come on. Does it get better than that? Levy shared his go-to pizza toppings and answered our burning questions (without burning his pizza, of course), with constant giggles throughout. If you're looking for a melty, cheesy, better-for-you pizza, you'll want to check out his recipe here. We promise, you'll watch it and say "mmmm, Dan" instead of "ew, David." Click here to watch the full video.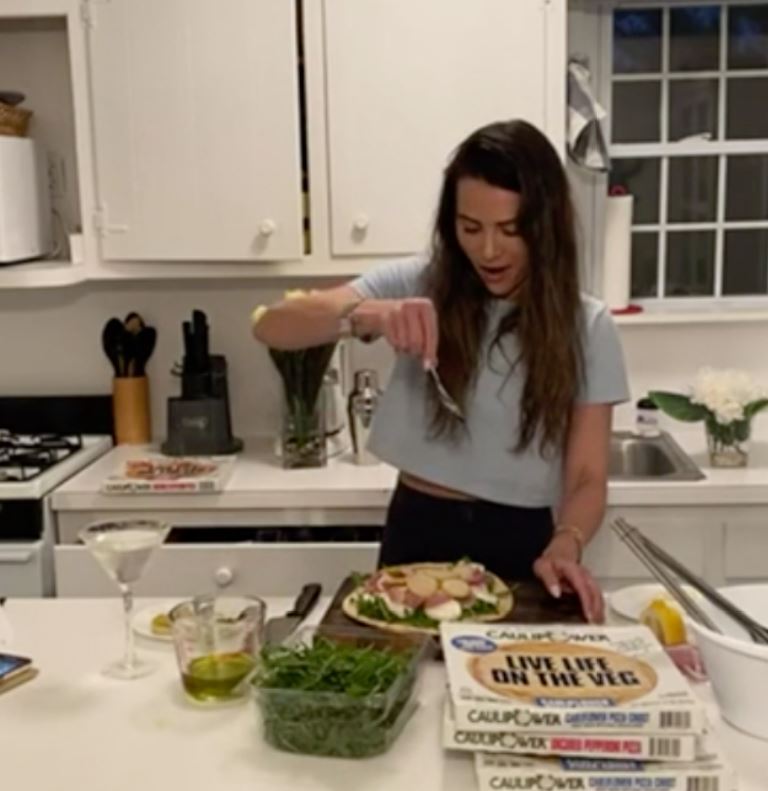 For someone who proclaims that they can't cook or bake, Andi Dorfman sure knows how to make a delicious lookin' pizza. After helping us cheer to the freakin' weekend with one of her signature martinis, Dorfman baked a mean prosciutto, arugula, mozzarella, and pear CAULIPOWER pizza! While her tasty creation cooked, we had an opportunity to learn some of Andi's favorite healthy meal hacks, which included our chicken tenders, particularly the Spicy(ish) ones (can you blame her?). By the time we saw Andi's pizza come out of the oven, we were on our grocery delivery apps ordering the ingredients to make our own. Check out Andi's IG Live recipe video here!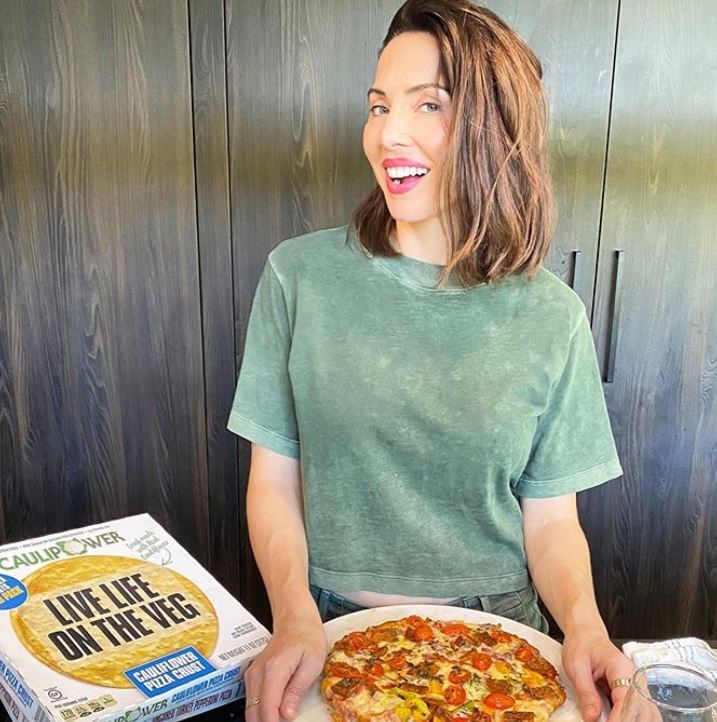 If you want a recipe with a side of giggles, watch Whitney Cummings make her loaded pizza here. After starting her CAULIPOWER and CHILL episode discussing the controversial topic of pineapple pizza, Whitney dives into the pizza making. With tomato sauce spread to the edges, a whole lot of cheese, half onions, half peppers, soy meat, tomatoes and chives, Whitney's pizza was more than just that - it was a work of art. To get some pizza tips and try the Whitney Cummings creation, head to our IGTV to watch the full video.
So run, don't walk, to pick up your own CAULIPOWER pizza crusts (or order for pickup or delivery)! Whatever recipe you choose or if you go rogue and make your own, you're going to have a great and delicious National Pizza Party Day!